DIY garage shelves / workbench
modern builds: s.02 Ep.21
A good system for organization in your garage is crucial in keeping it from getting cluttered and overwhelming. I designed a super-simple, easy to build solution that ONLY uses 2x'4's and 1/2" particle board. The system is super versatile and can be scaled to fit any size space.
Cut List:
96" (2x4's) - 14
48" (2x4's) - 8
27" (2x4's) - 29
Pinning my projects to your Pinterest boards helps Modern Builds continue to grow. I've created a couple of easy-to-share photos that you can add to your boards by clicking the "Pin It" button in the top left corner of each picture. Thanks in advance! - Mike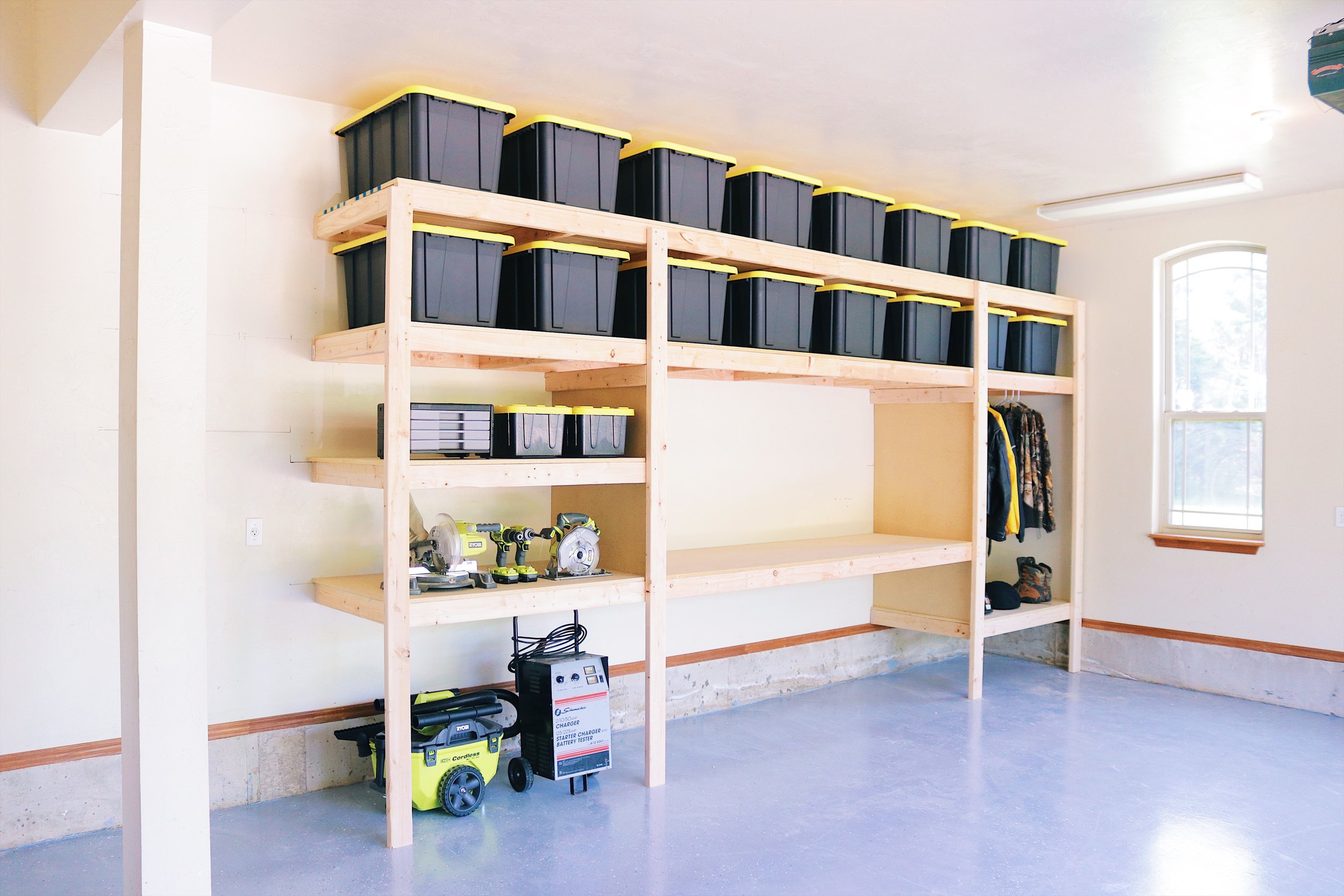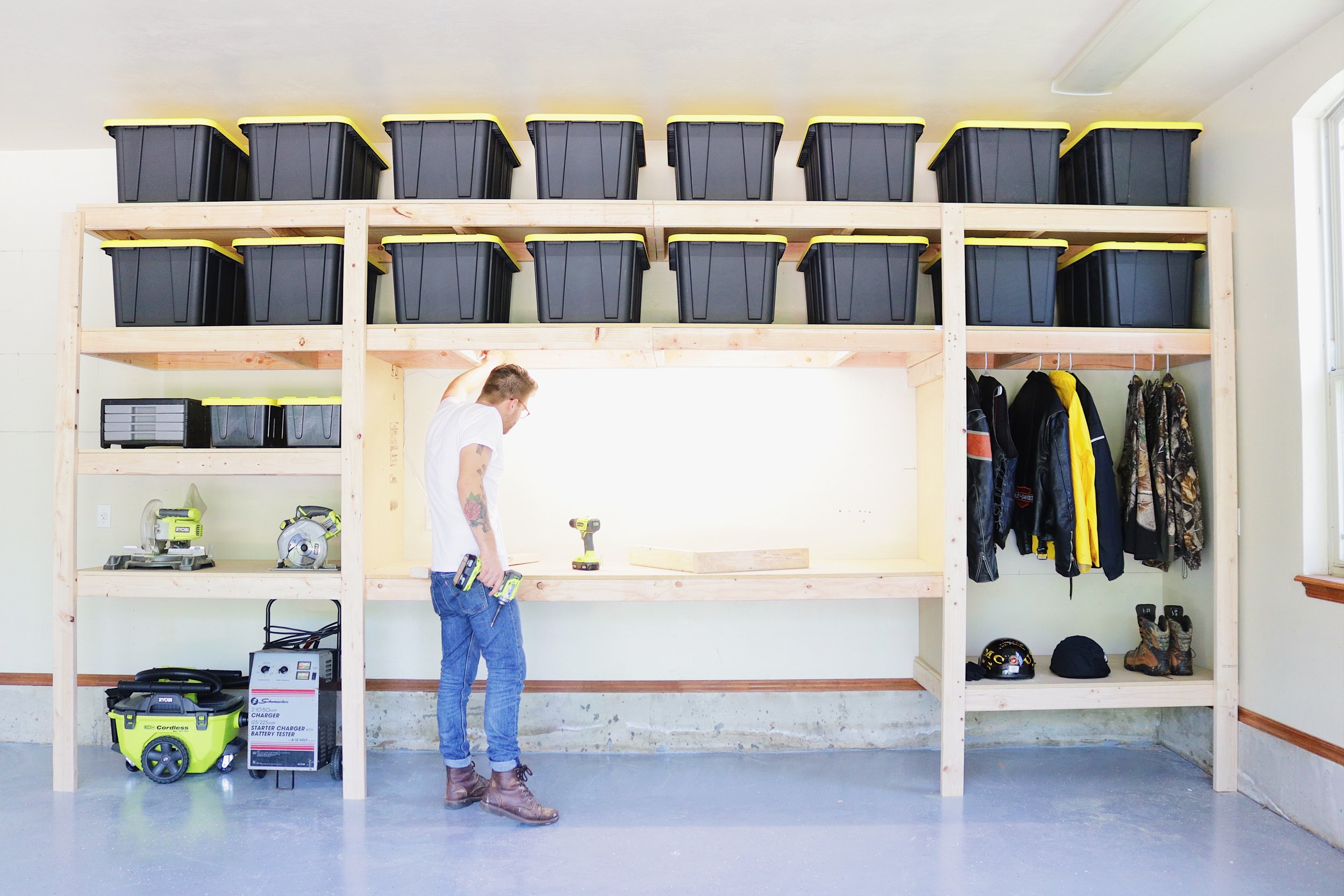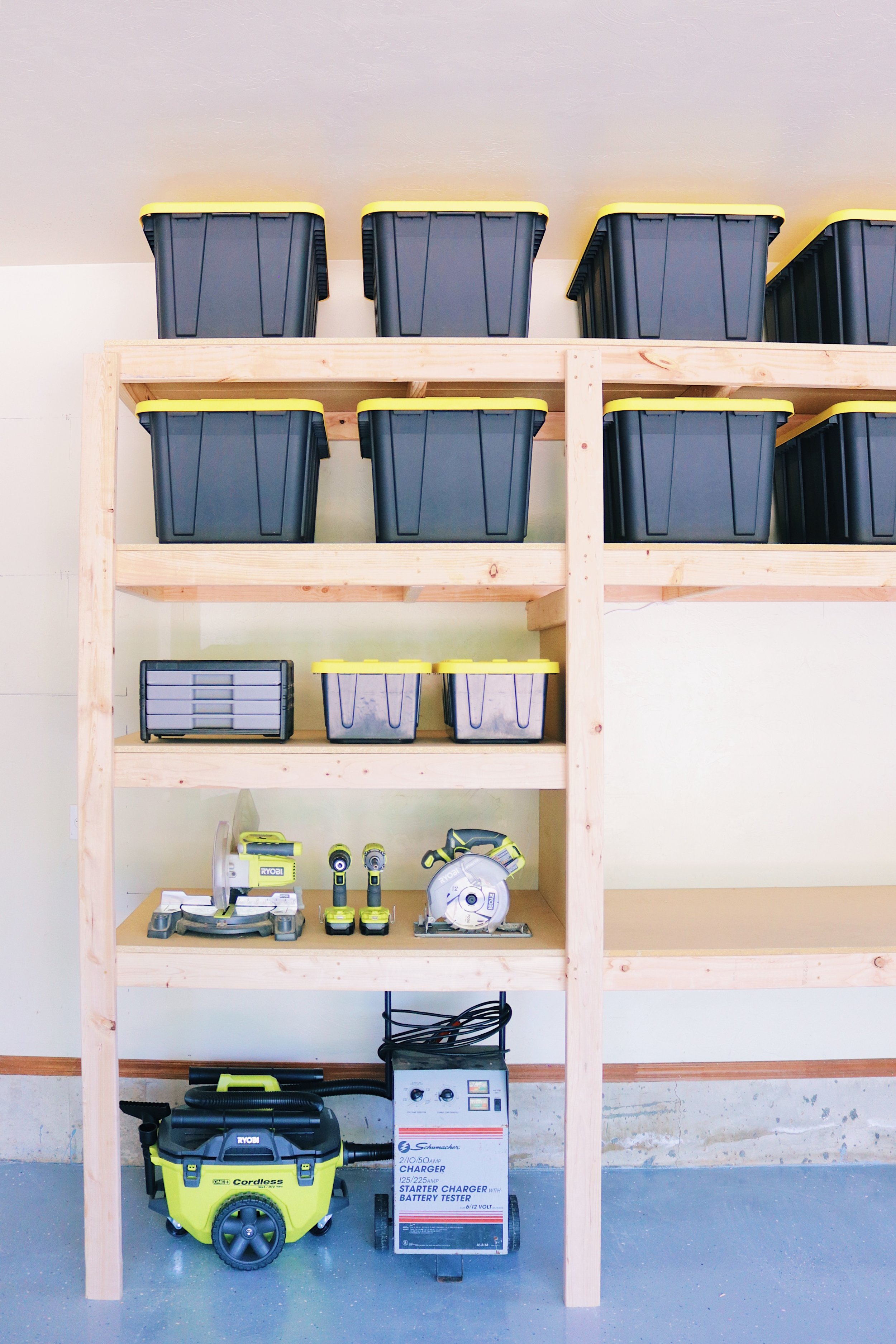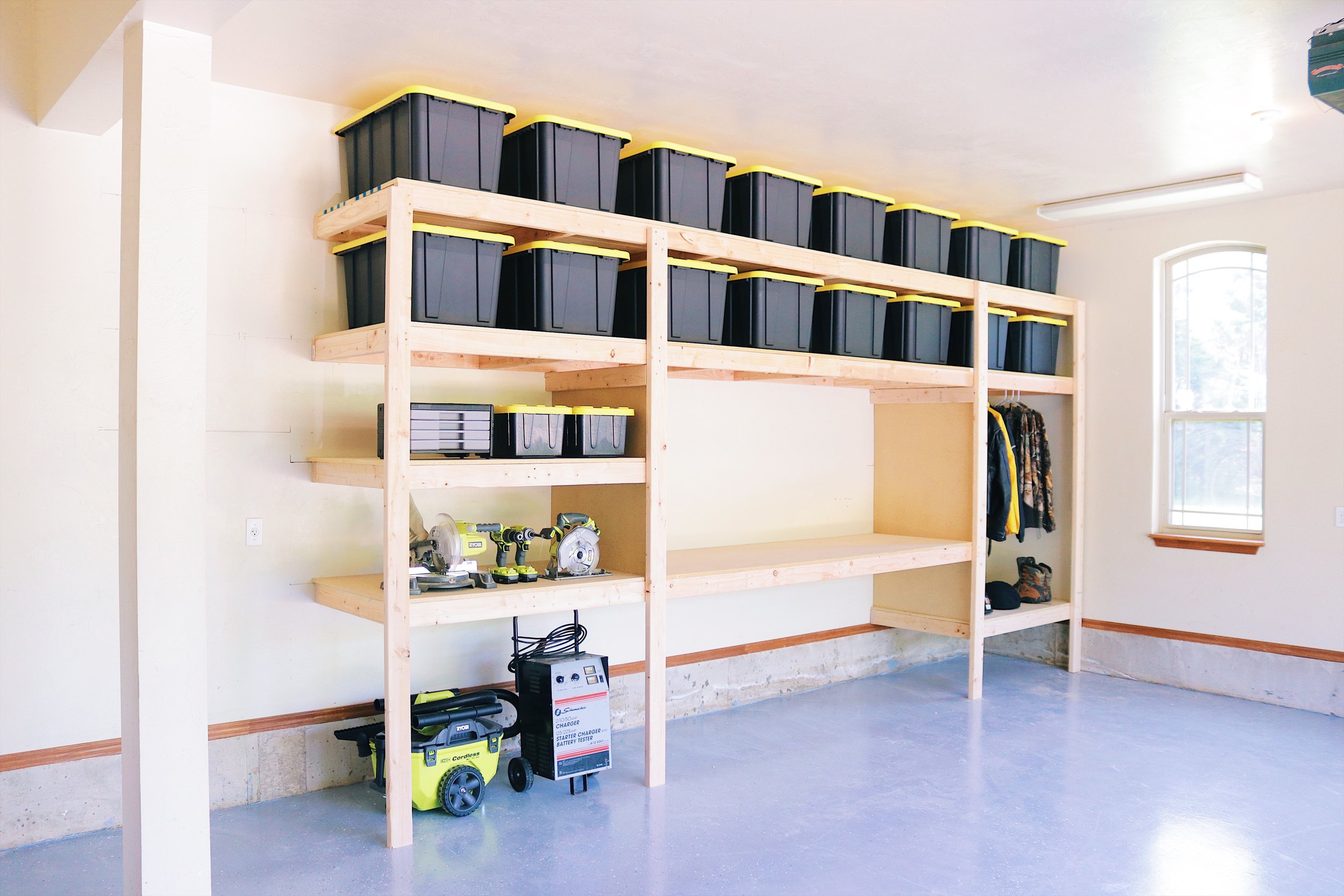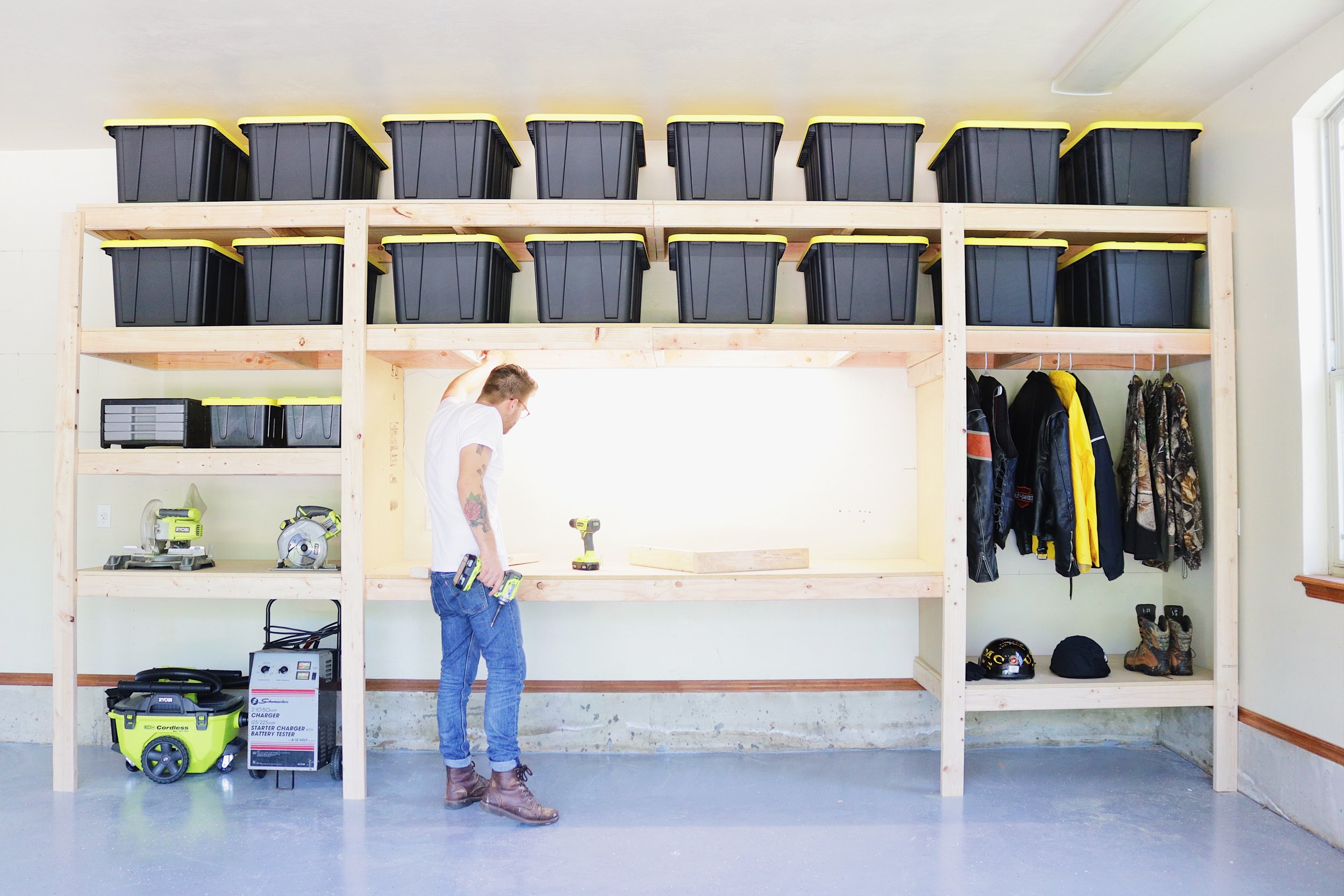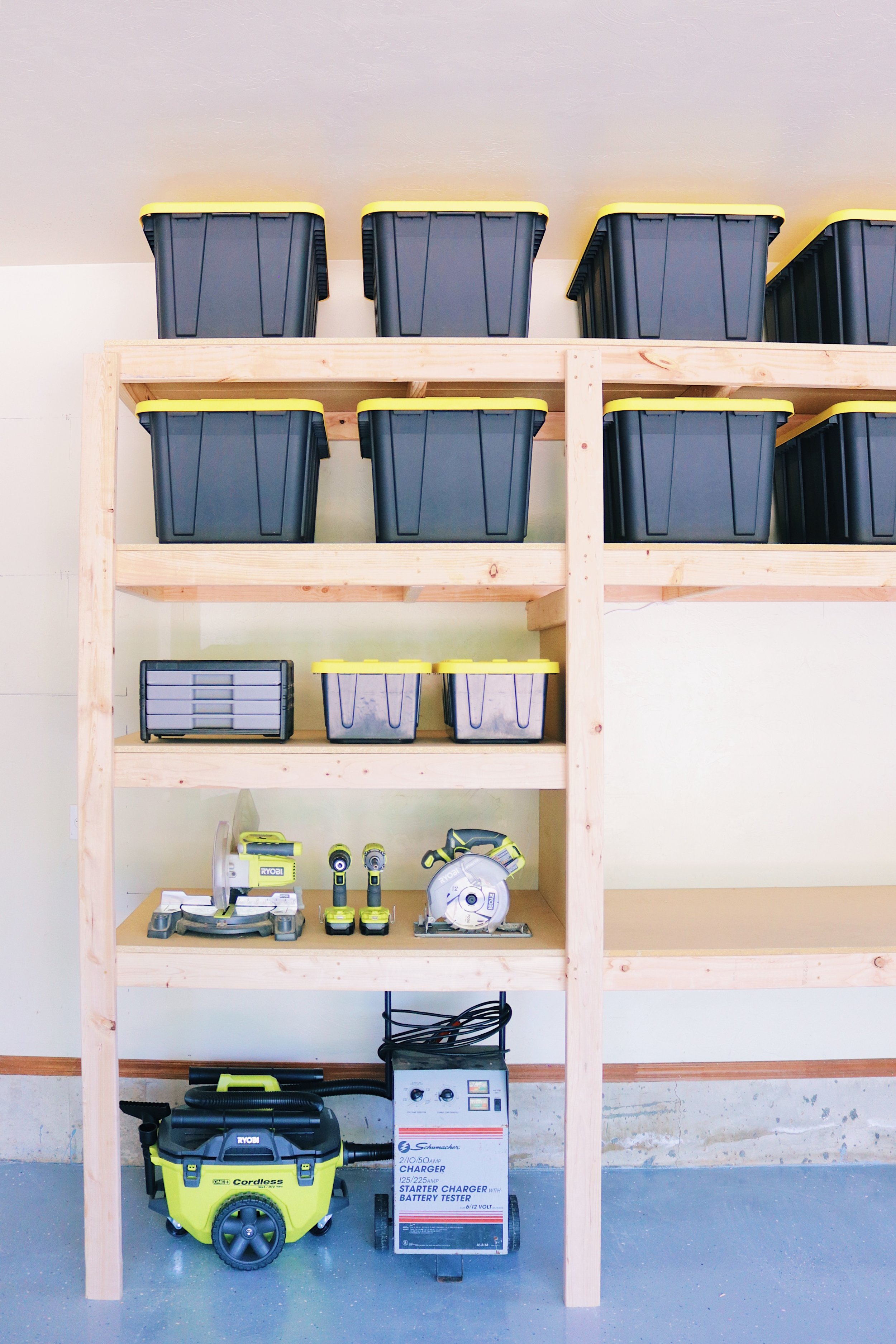 If you have any questions or find any issues with the article, feel free to get in touch.